Summoners. We are aware of issues with Alliance Wars Enlistment/Matchmaking. We are exploring the cause of this issue and possible solutions.
Sinister Labs (EPIC) TOO DIFFICULT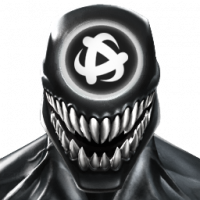 BlackJ4zz
Posts: 231
★★
Soo i just did the first clear of epic labs and i can tell you that they are NOT worth the trouble i mean, I've just started doing act 6 and i'm about to get cavalier and they aren't even that difficult. To be honest i wouldn't mind the difficulty but i would expect at least 5-6 times the rewards i mean 175 5* shards, 20 6* shards. They expect us to fight act 6 level content with really BS nodes, which will result in us wasting most of our randomizers for 20 6* crystals shards Seriously?
Man this may not be as bad as the Endgame event back in April- May but its pretty close.
My advice if you don't have OP MAX 5* and some 6*, then do the master it may be a bit difficult but not nearly as bad as Epic.