UPDATE: A new Hotfix (v32.2.3) is now being released to address this issue. Please keep an eye on your App Store for this update to address the below issue.
We are currently experiencing an Error when Summoners view a Champion's Synergies while in the Champion Selection screen in Arenas and Duels. We are aware of this issue and are working on a Hotfix to address it. In the meantime, please avoid using the synergy menu to prevent this error and crash. We apologize for this inconvenience. Updates will be posted here:
https://forums.playcontestofchampions.com/en/discussion/293506/error-when-looking-at-synergies-from-champion-selection-screen
What did everyone get from the Summoner Appreciation 4* Crystal?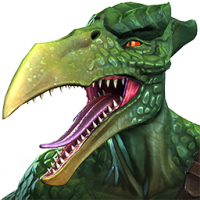 WardenZero
Posts: 722
★★★
Just wondering how everyone's luck was with it! I got a X-23 on my main (no idea if she's good or not but I probably won't use her either way) and a Corvus Glave on my alt which is awesome because I've got him on my main too and I love using him.