What motivation I have for this game?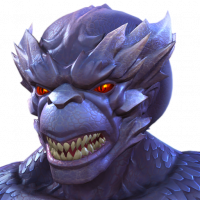 tkhan08
Posts: 141
★
My last god tier pull was in March and it was Domino. After that, my best pull was Spidergwen dupe. I almost at 1 mil rating and i haven't pulled Starky, Blade, Sentinel, OR, Ghost, Wasp... in short most of god champs.
I am really fed up of all the hard work and just being screwed week after week. These are my pulls from July 24. I don't know what can I do but leave this game after two years. I am really frustrated. All my 6* are junks as well.
These don't include dungeon crystals and cavalier crystals, which were exactly the same pulls.
Please tell me Kabam, what can I do.