Earlier today, there was an issue where Summoners that logged on shortly after the Login Calendar switched over for the day didn't receive the Cosmic Ghost Rider login crystal. We've fixed the issue for players receiving the crystal now but will have to collect data and send out the crystal to all players that didn't receive it next week. We apologize for this inconvenience and look forward to making it right for you all.
I just have to discuss She Hulk for a moment.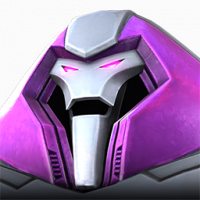 Thewritingwoolf
Posts: 41
★
Hey all,

I know some will roll their eyes at this post (I'm already expecting certain folks by name), but I just need to take a second to get this off my chest. For what it's worth, the nerf / bug fix / adjustment to She Hulk's mechanics were flat out wrong. And it's so interesting, because I guess I try to see the bigger picture of things, with the assumption that the players--without whom the game would not exist--are the main priority. Does this mean a game developer should give the players everything they want, when they want it? No, of course not. But actions must be reasonable.

For starters, I know I don't post a lot on these forums, because frankly I've seen a lot of duplicate articles saying more or less the same thing, and I'm trying NOT to be that whiny player who talks the talk but cannot walk the walk. I've been with MCOC for almost four years, and I won't lie when I say that this game has taken hold in my daily life (I really do love playing!). Yet I cannot seem to locate a logical reason for adjusting this champ. And it's especially frustrating given how EXCITED I've been while using She Hulk. I mean, for months I dreaded even saying her name let along using her in new, challenging content. Did I feel she made things too easy? No, and I'm certain my wallet would agree after finally 100% that horrific champion fight.

I know this post will be viewed and quickly forgotten among the other hundreds that will pop up in the next 48-72 hours. Yes, I understand that Rank Down tickets are coming--but does that truly mean anything when you've come to enjoy something? That's like a concert you've waited all year for getting canceled last-minute. Sure, you'll get your money back, but is that what really matters at the end of the day? I just find it so wild that a champ can have the same mechanics for almost two years, and then suddenly need a "fix" after players find a niche use for her.

I know I'll have the usual die-hards offer their rationales, which is fine, but I really want to hear from the players who are also feeling the mutual aggravation. I guess that's why they say misery loves company.