Iron Fist Buff Idea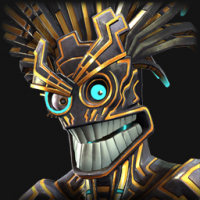 Shortsy99
Posts: 11
I might sound like a broken record on here because this has been the topic of conversation for such a long time. It's about Iron Fist. I can honestly say that he can't be useful for any content ever and that's dating back to when I first started playing 2 years ago.

So much potential for easy buffs but still nothing being done so I thought I would share some ideas of mine, comment back your thoughts if you will just trying to get something going here.

1. Iron Fist is supposed to know just about every form of martial arts. Compared to Karnak who can focus his chi and gain true strike off his special 1, I honestly think if you gave Iron Fist true strike on his mediums or light attacks and that could make him so much more useful for taking down certain champs. You could even set it up so if he's over w bar of power he will kee true strike until he disposes of his special. Even if you implement the same type of thing as Karnak where you gain true strike for a certain length of time, so many options here but he SHOULD have true strike.
2. Another simple buff would be giving him a similar utility as Corvus where a perfect block gives a guaranteed armour break and converts all current buffs into armour breaks.
3. Precision should be on this character as he knows all forms of martial arts, he should know the weak spots on his enemies and be able to do more damage because of it.
4. Exhaustion could be an amazing buff to this champion too just like it was added to Luke Cage, champs get tired while fighting against IF because he's such a skilled fighter.

Like I said comment what you guys think, I'm just tired of pulling champs that feel like will never have any use in the game and it's one of the worst feelings in the world to grind out the game everyday for months on end to pull a 6* Iron Fist that won't even go from level 1-2. Not worth the resources.