The importance of roster construction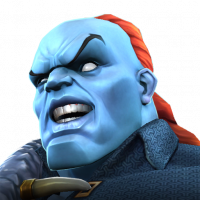 IKON
Posts: 389
★★★
I consistently see posts asking who to rank up, and normally those people get really good advice in a vacuum. This game isn't played in a vacuum though, so we need to do a better job with our advice.

It is extremely important to build a roster that can handle different types of content.

So instead of should I rank this character or this one, ask yourself these questions.

1. What class are my current high ranked champs?

Reason: Clearly we would like to avoid ranking only one class. KM, Blade, and GP are all great, but if you rank them all up at the expense of the other classes, you may find some things become more difficult then if you diversified. This has become even more important with Variant difficulty release.

2. Do my current champs rely on buffs or debuffs?
Reason: We don't want to have problems when we face champs immune to debuffs. If your highest champs all rely on bleed, you face issues on immune nodes
Solution: Rank a champ that buffs themselves to diversify your roster

3. What are you trying to achieve with the rank up?
Reason: Not all good champs are good at all things. Are you looking for AW Offense? Defense? Do you need to make your questing life easier? Are you looking for an lol champ?

Have a goal that your rank up achieves

4. Do you like the champs play style?

Reason: Even if the champ is great, if you don't like playing them, its a bad choice. Do try them out at lower ranks so you can get used to them though.

There are almost certainly other questions I missed, that maybe others can suggest.

Just remember that decisions are not made in a vacuum, and ranking the best champs you have may not be the optimal move if you already have a strong character who already accomplishes the same thing.