Rift Situtation: Am I Right or Wrong?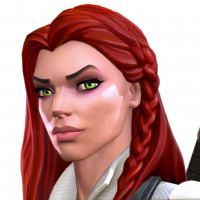 ItsJustJoshhh
Posts: 24
★
So this has been bothering me for a couple days now I just wanted to hear from you, the community, about this situation. I'm curious to see what everyone else's input on this is.

So I did an Epic Rift and managed to land on the fully formed T2A! (Amazing right?!). However during the quest my modem began to malfunction and I lost WiFi for a few hours. When I got it back, the quest expired. This also meant that I lost my reward. My first thought was well this isn't really fair to me, to be given a timer that ignores all technical issues and continues to count down. With that being said, I thought I'm pretty sure kabam could help me with this as I don't deserve to be punished for something that isn't my fault. I proceeded to contact support and ask for help. The response I got was that I'm basically out of luck, they could not help me, and wrote 15 sentences about how the timer works (Felt a little insulted with that one). Anyways, I feel sort of robbed. An attempt to make things a little better wasn't even made, so that really put the knife all the way in.

What do you guys think? Let me know I'm curious to hear your thoughts!
Rift Situtation: Am I Right or Wrong?
50 votes