Obvious immunities.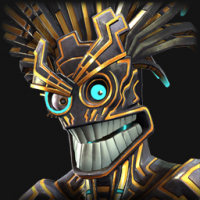 Nikhil
Posts: 77
★
This topic is nothing new. It has been brought up by various players many times.
There are some champions in the game who should, logically, possess immunity to certain effects. But for some reasons, ("balance" as they say), they are not immune to those certain effects.
For eg.,
ICEMAN- should be immune to coldsnap and frostbite.
Ghost Rider- incinerate.
Sunspot - coldsnap and frostbite just like Human Torch is.

I know that kabam has provided some abilities for eg,
Daredevil - immune to invisibility
Magneto - immune to reverse effects
Havok and Cyclops - immune to each others energy damage.

What I'm trying to say is these abilities aren't specified in champions but they're logically accurate. when you take care of such details, we really appreciated it.
So I request you to take another step and provide these immunities to those who should logically possess.
Regards.