UPDATE: A new Hotfix (v32.2.3) is now being released to address this issue. Please keep an eye on your App Store for this update to address the below issue.
We are currently experiencing an Error when Summoners view a Champion's Synergies while in the Champion Selection screen in Arenas and Duels. We are aware of this issue and are working on a Hotfix to address it. In the meantime, please avoid using the synergy menu to prevent this error and crash. We apologize for this inconvenience. Updates will be posted here:
https://forums.playcontestofchampions.com/en/discussion/293506/error-when-looking-at-synergies-from-champion-selection-screen
Alliance Wars Not Worth?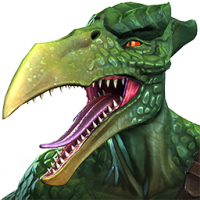 Darksun987
Posts: 83
★
I'm in an alliance with mostly new players, people with ratings of around 100k. It seems to me that given how many champs get locked up and given most of us are blocked on catalysts not shards...am I wrong to think AW rewards just aren't worth it? Seasons are long and while the shards are nice they really hamper our ability to run map 3 and up so we wind up running map 2 which sucks.

Am I missing something? I don't understand what purpose is served by locking in 8 champions. Seems to just really hurt new players for no real reason. Maybe lock in should only happen at plat and above?