Account verification questions.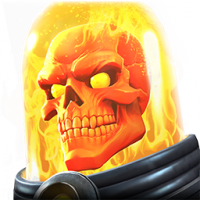 Rwj_2
Posts: 111
★
I had an issue that required me to contact support. They started by asking verification questions, of which I answered all except one. Original account name.
I performed a name change and can't remember the original, it was something random. I answered the other questions, first 2 purchases, creation date, creation location and kabam id. All of those I was able to look back on my records.
Please consider removing this question for those of us with bad memory.
@Kabam Miike
@Kabam Lyra
This discussion has been closed.