Summoners, due to a technical issue, this week's series of Alliance Quests will be cancelled at 4pm PT. There will not be any Rewards for this series. The next series of Alliance Quests will start on April 18 at 12pm PT. We will be assessing the impact on Alliances and compensating accordingly, as well as returning Alliance Tickets.
Dash, Dex not working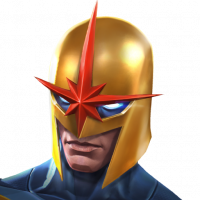 Jestuh
Posts: 112
★
Starting a separate topic for this because my dash/medium attacks aren't working as well as dex. Other big reports I've seen only lost the dex big. But mine involves all swipe commands.

IPhone 7, iOS 13.5, AT&T, issue occurs on cellular and WiFi, on all champions, in all game modes. This bug was occurring in last months event and this months (It was just happening earlier and I'm fully up to date with game version). So version 27 and some of 26.

The issue is that I will dex or do a dash Or medium attack (Anything requiring a left or right swipe) and my champion just stands there doing nothing. He doesn't Doesn't dash or dex, doesn't punch, Doesn't block. It's like there's no input registering.

I've not seen this bug happen with specials, heavies, or light attacks, only things that require a swipe.

It can happen at the beginning or end of a combo as well. In one fight I had aegon finishing a mlllm combo and he stopped after the third light attack and just stood there until the opponent ripped into him.

I've been playing this game since December of 2018 and never seen this happen.

At least one of my alliance members is having the exact same issue and it started Happening at exactly the same time.

Sorry for any typos. Writing this on my cell.

Thanks.
This discussion has been closed.