The anti-brag crystal pull thread.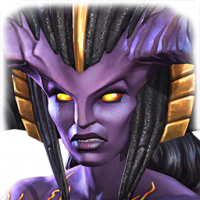 phillgreen
Posts: 2,262
★★★★
You know how everyone loves posting when they pull someone good, I figured a thread for the other 99% of crystal openings might be interesting.

I'll start.

Last 3 pulls, 1 of 5* and 2 of 4* have ALL been groots.

5* groot
4* groot
4* king groot.

None of them are awakened (which would soften the blow somewhat with some resources) and while I know nothing about KG I'm probably not going to bother doing much with it, maybe R3 for arena.

Underwhelmed.

To top it off, for SA this week, 100 arena crystals and not a single punisher and 40 PHC, all 2*

Post your non awesome pulls here.