This is how to evade Dr Dooms L2
TP33
Posts: 1,282
★★★★
So I've been watching a ton of YT war videos lately and players in super high tier AWs are still not fully evading Dr Dooms L2, then dying to it. Like wth? I thought it was simple enough. Takes a short while to completely nail but still, how is this not common knowledge yet? I made a video in depth breaking down how to do it with duel targets attached in the description.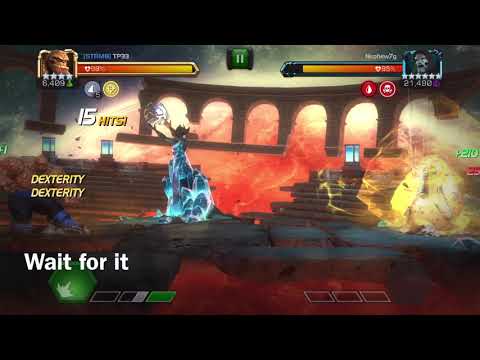 Hope it helps somebody out there.
Edit: I do know that getting hit by it is still a possibility and that can instant kill you but it's much worth evading the whole thing then to block it and die anyways.