10% T5CC Dilemma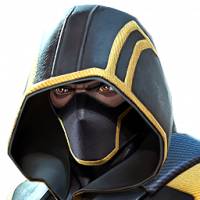 Masterpuff
Posts: 4,198
★★★★★
Kabam has said many times that these are to be very rare resources. We have seen almost 0 T5CC selectors in the game, and they're the only way to be able to control what class you get.

However, at this point we have seen them a very large amount of times in cash offers.

Now I get that Kabam is a for profit company, so these will be in cash offers every once in a while for those who will spend.

But f2p players haven't even had a chance to get these almost at all. Other than the Omega boss rush, these have been selectively cash items.

Correct me if I'm wrong, but I don't think a single one has been in a unit deal. I also don't understand why the 10% T5CC crystal objective isn't a selector. That's just my opinion though.