Next buff after Daredevil?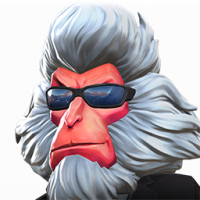 Xmas-Monke
Posts: 4,584
★★★★★
So I was looking at Immortal Hulk's abilities, seemed alright, and then I saw this image from someone that showed this special synergy
Black panther OG cannot stun unless parrying his opponent, correct?
Could this possibly be leading to a future buff?
Where is this conversation going?
Hotel?
But seriously, what do you all think? I'm fine if he doesn't get a buff, I just wanna see from Kabam if this is a possible teaser.