Summoners, due to a technical issue, this week's series of Alliance Quests will be cancelled at 4pm PT. There will not be any Rewards for this series. The next series of Alliance Quests will start on April 18 at 12pm PT. We will be assessing the impact on Alliances and compensating accordingly, as well as returning Alliance Tickets.
Control response issues in game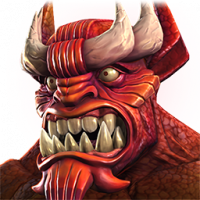 Mrwarren96
Posts: 233
★
Has any notice they've been getting alot of control response issues with there game? E.g throwing heavy when mid combo, dashing forwards or backwards when holding block, champ holding block when finger isn't even on the screen, parry timing not triggering even thought its spot on and should stun them, specials not activating when pressed, which al of these issue cause u to get Combo'd and killed straight after especially if ur doing act 6, can anyone let me know if there experiencing the same stuff or is it just me? Its causing me alot of stress trying to clear content that I should be able to clear cost free but I can't due to these issues and keep dying and having to revive, and don't come at me with that git gud bulls*** cause I am good at this game and have been playing for nearly 5 years, I can tell when mechanics aren't working properly
Post edited by Kabam Porthos on
This discussion has been closed.