As we continue to work to address ongoing issues regarding Parry and Evade, we will be extending the Week 4 Quest of the Summer of Pain and its Solo Objectives by 1 week to better allow you to complete this content. This will not result in next week's content being delayed.
Did SOP week 4 again and got another point in event. [Merged Threads]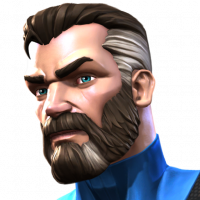 Primis00
Posts: 173
★★
Is it meant to be like this or did i just mess up a bit? I had 11 from doing everything the previous weeks and got to 12 after trying Darkhawk again. Just making sure i dont get banned or something from this.
Post edited by Kabam Miike on