Earlier today, there was an issue where Summoners that logged on shortly after the Login Calendar switched over for the day didn't receive the Cosmic Ghost Rider login crystal. We've fixed the issue for players receiving the crystal now but will have to collect data and send out the crystal to all players that didn't receive it next week. We apologize for this inconvenience and look forward to making it right for you all.
New Selector Featured Arena CANCELLED for July 2021?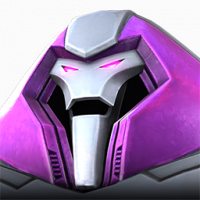 Jass28
Posts: 21
★
Was watching
@RichTheMan
(not sure if thats the right tag) video and I saw that apparently Selector arena for buffed champs is probably cancelled.
I hope this is not the case since this affected our decision (didn't take Ronin from 4th July selector) in the past. Kabam has always made these arenas available. Yes, we are not entitled to such but this would just rub the wrong for quite some players.