The mighty charge description and functionality was changed, and there's ZERO announcements about it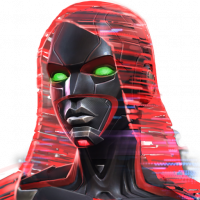 Kill_Grey
Posts: 8,671
★★★★★
While everybody is busy talking about the silent changes to bishop, here's something else I found.
This is an old screenshot I took of the former description of mighty charge node (and luckily I did). The part I highlighted was just to display a typo back then.
BUT APPARENTLY THERE'S A NEW DESCRIPTION TO THIS NODE! Might seem like a small change, but here's some implications:
So just removing that one line of text implies this: AA, apoc (he actually completely countered the node in the past), omega red, sunspot, and whatever other champs can counter purify in any way are now absolutely NEUTERED on this node. If you don't believe me, check it out on the mighty charge path in variant 4.1.2.
What's another implication? AAR doesn't appear to counter it anymore. Before the update, you had a ton of people using mags against the punishing angel boss in act 7.1.5. Does he still work there? Sure he would. But before, he could shut down the node with AAR, and get parries on her dash attack very consistently. Welp, I'm pretty sure that doesn't happen anymore. Quake could also counter the node in the past with her concussion preventing the node effects, but not anymore. I first noticed this when exploring 6.2.6 and fighting gulk. At first I thought it was just me, until I tried on that variant path and noticed the silent description change.
What could this be foreshadowing? What are kabam's plans with this node in the future? Well I honestly don't know, but what's annoying is that they'd make such a change and not make and announcement about it.