Good team for Act4 completion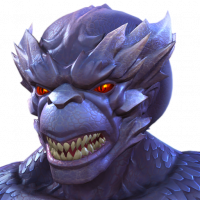 Kevnasty
Posts: 2
Hey I'm having some difficulty in act 4. I finished 4.1.1 but took some potions, and I can get through 4.1.2 to the boss like cake, practically all health on everyone intact and then ant-man wrecks me. So I'm just looking for some advice on what team I should set up between the options I have....

4* Hood rank 3 30/30
4* Ms. Marvel (hot one) rank 3 30/30
3* Crossbones maxed out w/ special
3* Nightcrawler maxed
3* Dr. Strange maxed w/ special
3* Scarlet Witch maxed w/ special
3* Quake maxed w/ special
3* Symbiote Spidey maxed w/ special

Or should I level up one of these 3*s
Phoenix
Ant-man
War Machine
Moon knight
Deadpool xforce
Nebula
Carnage
Panther
Red hulk
Cable
Rhino
Yellow jacket
Joe fix it
Hulkbuster
Guillotine
Gamora
X23
Magneto

Thanks guys.