Due to issue with the "Not Another Anime Reference" Solo Event, we will be disabling the event for the time being. We will return the event at a future date when the issues have been resolved. We apologize for the inconvenience.
**BANQUET EVENT PSA**
To fully participate in the upcoming Banquet's Alliance Event you will need to be in your alliance for 14 days prior to the event's start date on December 20th. That means, stay in your alliance from December 6th onwards to enjoy all there is to offer in the Banquet event.
Next New Champ?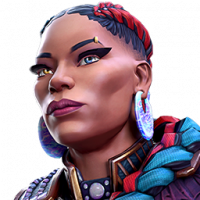 zxc
Posts: 38
★
In the above picture, which is the loading picture after the new update of Kraven The Hunter in décember in MCOC, the picture circled in peach, above Peni, Mephisto, and Voodoo is a champ that I've not seen before in the game. At first, I thought that it was Archangel, but the picture circled in pink is Archangel and the picture of no champ appears twice in the picture. Also, the picture is facing the opposite direction of all the other pictures. So, could this be the next new champ?Or a champ in the future? As I am a person who doesnt read Marvel Comics, My Marvel characters knowledge is not very wide. So can all of you out there, figure out who this is? Or will it remain a mystery forever and ever and EVER.