Top champions that i would like to see in game.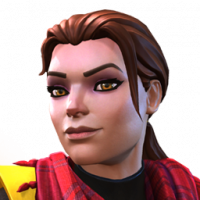 Duaugen666
Posts: 20
★
I want to share my top champs from marvel universe. Also interested in yours lists.
1.Superior spider-man (tech)(Best s-m in my opinion)
2. Black winter Thor(cosmic) (i guess we will see him this year)
3. Mcu Doctor strange (mystic) (we have only 1 version of this character but we have 7+ dudes in iron armor)
4. Symbyote god Carnage (cosmic)
5. Luna Snow (idk science) (amazing character from mff)
6. Bald Blade (skill)
7. Silk ( science)
8. Daken (mutant)
That's all for now. Who's in yours lists?
Post edited by Kabam Valkyrie on
This discussion has been closed.