Need more inventory space for t4cc and one minor change to Spiderman.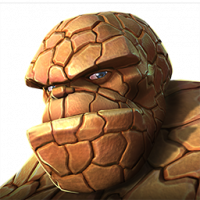 Heartless
Posts: 298
★★
1. We need more T4CC inventory space. I think all players should have at least 10 slots available for each type, and uncollected maybe we can have 12 max or something. I hate having to hoard my alliance map crystals, t4cc crystals, and glory crystals.

2. Can you do something so we can turn off Spiderman's (classic) evade for when we use him in attack. Like we can dash back, hold block, and have some sort of timer and turn it off, but only for offense. He shouldn't be messed with on defense because his evade is what makes him a good defender, but this makes him annoying to use for offense.