ROL WS Solo!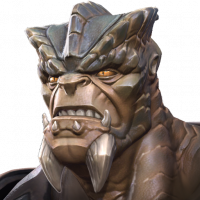 charaderdude2
Posts: 1,529
★★★
So yeah,The first Time I beat this guy,had to be a solo.I don't know how to paste a screenshot here,so...
I hit him 884 times,highest combo 193,With a 2/35 unduped 5* Old man logan
I am 53k,Level 43 and have 102 heroes
I'm kinda over the moon...No,The galaxy at the moment
Any tips on enemies to Come? Especially juggernaut.