**UPDATES TO ENLISTMENT GIFTING EVENT:**
To prevent exploitation, we will prevent new Accounts from being able to Gift enlistment crystals. We will also be taking action on those who are using 3rd Party Sellers, Bots and other farms to gift themselves mass amounts of Enlistment Crystals. Lastly, we will be adding an expiration timer to Enlistment Crystals. All unopened Enlistment Crystals will expire on Oct 18 @ 17:00 UTC. For more information, please see this post:
https://forums.playcontestofchampions.com/en/discussion/346104/updates-to-enlistment-gifting-event
**KNOWN ISSUE**
We have adjusted the node placement of the new AW maps to better allow path traversal. As a result, defender placements have been reset. Please, take a moment to re-place your defender setup. We will be pushing out a message in-game shortly.
Get 7-Star Morbius in the Summer Dual Track Events!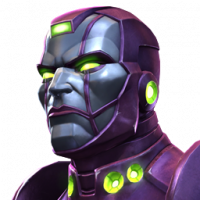 MCOC Team
Posts: 458
Administrator∙Moderator ›
Greetings Summoner!
Summer is in full swing, but we're already looking forward to the spooky season of October when everybody's favorite Vampire Doctor will join the Contest!
We're kicking off the first cycle of our 27-Day Summer Double Track Events to get everybody in the spirit!
Starting July 21, 10:00 AM PDT and running until October 12, 10:00 AM PDT, those who are Contender (by completing Act 2, Chapter 1) and above can earn Milestone Rewards in the new Summer Double Track Events!
Earn points and get rewards in the Double Track Event by completing special daily objectives.
Complete Milestones faster with new weekly MINI BOOSTER SOLO EVENTS. This Mini Booster Event will earn you additional Double Track Event Milestones as you complete the Double Track Event Objectives.
Dates
Double Track and Solo Event dates will be as follows:
July 21, 10 AM PDT until August 17, 10:00 AM PDT

August 18, 10 AM PDT until September 14, 10:00 AM PDT

September 15, 10 AM PDT until October 12, 10:00 AM PDT

Platinum Passes
Every Dual Track event has Two Tracks where players can earn Rewards from, the Gold Track, and the Platinum Track.
All players will have access to the rewards in the Gold Track, and you can purchase the Platinum Pass to unlock the Platinum Track for even more rewards in the event!
Purchasing the Platinum Pass lets you instantly claim all achieved Platinum Track milestones (So you can claim the rewards you've earned in the Platinum Track before purchasing the Platinum Pass).
You'll also get 2x Double Track Event Mini Boosters in each Double Track Booster Solo Event Milestone, and any Summoners who claim the Day 27 Milestone Rewards before the end of the Event will have access to Crystal Shard Selectors in additional Platinum Track Milestones.
Platinum Triple Pass
Want to save some money? Purchase the Platinum Triple Pass to get access to the Platinum Pass for all 3 Dual Track events, at a discount!
Get Morbius 2 Weeks Before His Release this October!
What about Morbius? How do we get him? When is it Morbin' Time? All good questions!
Summoners that complete the Platinum Track will earn a Morbius Stamp on Day 27. You can earn 3 of these over the course of the Summer (one from each Double Track Event). These Stamps can be traded in at the Featured Store for a 3 to 7-Star Morbius from October 12, 10 AM PDT until October 19, 10 AM PDT!
The following are available to Summoners who are Contender (by completing Act 2, Chapter 1) and above:
- 1x 3-Star Morbius for 1x Morbius Stamp
- 1x 4-Star Morbius for 2x Morbius Stamps
- 1x 5-Star Morbius for 3x Morbius Stamps
The following is available to Summoners who are Uncollected (by completing Act 5, Chapter 2) and above:
- 1x 6-Star Morbius for 3x Morbius Stamps
The following is available to Summoners who are Thronebreaker (by completing Act 6, Chapter 4 and owning 1x 6-Star Rank 3 Champions) and above:
- 1x 7-Star Morbius for 3x Morbius Stamps
You can only earn a maximum of 3x Morbius Stamps over the course of all 3 Events, and no additional stamps will be sold or available anywhere else, so spend your stamps wisely!
Post edited by Kabam Miike on