ANNOUNCING EVENT QUEST: HOTEL M.O.D.O.K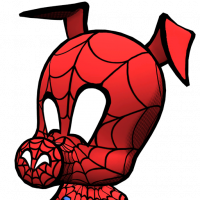 Kabam Doot
Posts: 91
Moderator ›
WISH YOU WERE HERE
With The Collector deposed, The Grandmaster has had to do some housekeeping. One note on the to-do list is what should be done about the self-proclaimed genius M.O.D.O.K and his experiments? According to The Grandmaster, the easiest solution would be to give him his own small part of The Battlerealm to do as he pleases. So that's exactly what he's done!

Come take a trip to M.O.D.O.K's slice of The Battlerealm where relaxation and experimentation are aplenty. Scientific hybrids with a vacation getaway theme, what could be more relaxing?
STUDY BUDDIES
M.O.D.O.K has been studying his combatants in the contest for a while, and after much research M.O.D.O.K is sure that his genius intellect will be more than enough to handle any foes who cross his path. M.O.D.O.K's studies have not finished however, as he continues to analyze and study his opponents for the competitive edge. His force field also allows him to Auto-Block incoming attacks.

Taskmaster has entered The Contest! With a knack for picking up new skills on the fly, Taskmaster is second to none at analyzing opponents in the heat of combat. During a fight, Taskmaster can match his Opponent's last Attack for Direct Damage, as well as reduce the duration of debuffs.
ANNOUNCING NEW DIFFICULTY: UNCOLLECTED DIFFICULTY
A new difficulty has been added to the monthly Event Quests! Summoners who have become Uncollected by completing Act 5 Chapter 2 and are Level 40 will find a new step in difficulty available to them. Called simply UNCOLLECTED, this difficulty comes with new rewards and challenges, and will be available in the monthly Event Quests going forward.
Each map features a path which brings back some buffs from Act 5 such as Buffet and Bane. But once these paths are completed and the quest is mastered, a new set of rewards are yours for the taking. Including a new exclusive "Unchallenged" title, only available during the first release of the new difficulty.
For completing and mastering all of the Uncollected quests, you earn:
4020x 4-Star Crystal Shards
7500x 5-Star Crystal Shards
2500x 6-Star Crystal Shards
12000x Tier 2 Alpha Catalyst Fragment
10x 5-Star Signature Stone Crystal
9000x Tier 5 Generic Catalyst Shard
1x Tier 4 Class Catalyst Crystal
1x Unchallenged Title
OTHER DIFFICULTY CHANGES
A few changes have come to some other difficulties as well, Beginner difficulty has been made easier for new players as well as paths have been reduced on some maps to accelerate the rate at which they master quests.
Master difficulty has had its difficulty slightly reduced as well, PI ranges are now lower in the second half of the Event Quests to allow for a smoother difficulty curve.
Q&A
How long does this quest run for?
This quest will be starting on the 6th of December at ~10:00AM PST and will run until January 3rd at 10:00AM PST. Those attempting Legends runs will have until December 20th to 100% explore both Heroic and Master difficulties.

You must update to the new 16.1 Release to be able to see and participate in this quest.
Does this mean that you're changing how the Legends Program works?
Not right now! We may make an adjustment in the future, but don't have any plans for this at the moment
I can't see some of the rewards under "View Rewards" Are they missing?
No, they're there! Currently we can't fit all the rewards in the preview. So on some difficulties a few of the rewards won't be visible when you preview the quest. You will still get them however.
How do I get the Legends title associated with Master Difficulty?
The Legends title and rewards will be given to the 100 players who 100% explore HEROIC AND MASTER difficulties in Hotel M.O.D.O.K the fastest. Just like recent Event Quests, this quest will take advantage of the Time Attack system we've put in place for our Monthly Quest Legends Program. This means that the players that completely explore Heroic and Master difficulty the fastest within the first 2 weeks of the event being live will win the title. More information on that can be found here: https://forums.playcontestofchampions.com/en/discussion/27/time-attack-legends-program
In addition to this distinction, these first 100 will receive the following rewards:

#1-5 - 3x Tier 4 Class Catalyst Crystal
#6-100 - 1x Tier 4 Class Catalyst Crystal

Rewards
For completing and mastering all of the Beginner quests, you earn:
4000x Premium Crystal Shards (2x Crystals)
150x Units
900x Tier 4 Generic Catalyst Fragments
2x Generic Tier 1 Catalyst
2x Generic Tier 2 Catalyst
15x Tier 3 Generic ISO
18x Tier 2 Class ISO (3/each class)
1x Taskmaster Title
For completing and mastering all of the Normal quests, you earn:
1x 3-Star Hyperion
5000x Premium Crystal Shards (2.5x Crystals)
2000x 3-Star Crystal Shards (1x Crystal)
150x Units
2700x Tier 4 Generic Catalyst Fragments
1x Alpha Catalyst
3x Tier 2 Generic Catalyst
5x Tier 3 Generic ISO
7x Tier 4 Generic ISO
30x Tier 2 Class ISO (5/each class)
1x Taskmaster Title
For completing and mastering all of the Heroic quests, you earn:
4000x Premium Crystal Shards (2x Crystals)
3x Premium Hero Crystals
1x 3-Star Hero Crystal
800x 4-Star Crystal Shards (40% of a Crystal)
1000x 5-Star Crystal Shards (10% of a Crystal)
150x Units
x1 Tier 4 Generic Catalyst
1x Alpha Catalyst
2x Tier 3 Generic Catalyst
12x Tier 4 Generic ISO
30x Tier 3 Class ISO (5/each class)
1x Taskmaster Title
10x Tier 4 Class Catalyst Fragment Crystal
For completing and mastering all of the Master quests, you earn:
3x Premium Hero Crystals
1x 3-Star Hero Crystal
6000x 3-Star Crystal Shards (3x Crystals)
2000x 4-Star Crystal Shards (100% of a Crystal)
1500x 5-Star Crystal Shards (15% of a Crystal)
150x Units
3x Alpha Catalyst
1x Tier 4 Generic Catalyst
3600x Tier 2 Alpha Catalyst Fragments (10% of a Catalyst)
55x Tier 4 Class Catalyst Fragment Crystal
10x 4-Star Signature Stone Crystals
5x 5-Star Signature Stone Crystals
1x Scientist Supreme Title
28000x Tier 4 Basic Catalyst Fragment
For completing and mastering all of the Uncollected quests, you earn:
4020x 4-Star Crystal Shards
7500x 5-Star Crystal Shards
2500x 6-Star Crystal Shards
12000x Tier 2 Alpha Catalyst Fragment
10x 5-Star Signature Stone Crystal
9000x Tier 5 Generic Catalyst Shard
1x Tier 4 Class Catalyst Crystal
1x Unchallenged Title