Kabam can you guys fix Carnage??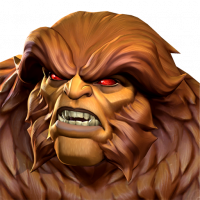 Godavee
Posts: 3
★
Guys, you have made such great looking hero like carnage, with awesome animations, but his ingame skils/stats are not letting us to have fun playing him. He really needs to be rebuild, its not a shame of u, just he is not working the way he is now. Before u add some new heroes fix such a great heroes like carnage. He should be the champion everyone would love to have, but for now noone ranks him up. Kabam pls listen to your gratefull players. Peace!
What is your opinion guys and what others heroes could be fixed??