12mil+, Gold 1, 5x5 Alliance needs 3 active members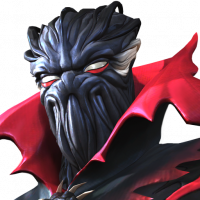 Feeney234
Posts: 683
★★★
[806TX] LBK 806 BEST is looking for a few experienced, skilled players with a minimum prestige of 5200. Members with a prestige under 5200 but over 5000 will be considered.

AQ 5x5
AW tiers 3-4, Season 1 - Gold 1
Required events: Completion | Duels | Item Use | SA

There are no minimum requirements for arena events, although participation is expected (no zeroes)
Donations: 135k Gold | 30k BC | 12.5k Loyalty
LINE app required and communication is of the utmost importance.

If interested, please reply to the post or contact me via LINE app. My username is Feeney234. Serious inquiries only.