Due to issue with the "Not Another Anime Reference" Solo Event, we will be disabling the event for the time being. We will return the event at a future date when the issues have been resolved. We apologize for the inconvenience.
**BANQUET EVENT PSA**
To fully participate in the upcoming Banquet's Alliance Event you will need to be in your alliance for 14 days prior to the event's start date on December 20th. That means, stay in your alliance from December 6th onwards to enjoy all there is to offer in the Banquet event.
Carnage Buff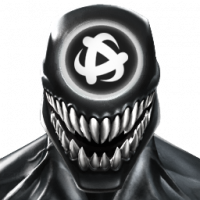 Biollante442
Posts: 74
★
I'd like to suggest a complete revamping of Carnage to make him more unique and less of what he is now.
First and foremost this is probably not all that important and probably the least important, but I think Carnage needs a new buff name as it's just so copy and paste from Venom that personally it takes away his uniqueness. Two suggestions would be either "Carnage Rules" or "Killing Spree"
Original Buff
Now the original buff is "The sight and smell of blood triggers Carnage's bloodlust, granting him up to +19.99% increased Power Gain, while his Opponent is Bleeding.
The longer the Opponent has been continuously Bleeding the greater the bonus, reaching the maximum after 20 seconds." Carnage's ability is literally almost the same as Venom's. Venom's ability is "Venom's bloodlust triggers whenever the opponent bleeds, increasing Critical Hit Rate by 20% and Critical Damage by X% for as long as the enemy continues bleeding."
New Buff
My suggestion for Carnage's new buff "Carnage Rules" or "Killing Spree" would be "The creature known as Carnage is bonded to the psychopath Cletus Kassidy down to the blood cells. Each time Carnage is given a bleeding damage debuff, Kassidy's symbiote goes sadistic and Carnage gains a permanent passive lunacy buff. If Carnage reaches a max of 5 lunacy stacks from having bleeding damage inflicted, he goes into a killing spree that lasts and converts the lunacy stack into 2 permanent cruelty and fury buffs, a power gain of +19.99% as long as the opponent is bleeding and a 75% chance of causing bleeding damage with his special attacks for 10 seconds before his killing spree wears off and refreshes his lunacy stacks. If an opponent is immune to bleeding damage, he loses his Killing Spree and suffers a fatigue and weakness debuff for 4 seconds when a special attack is performed on them."
Pros
Carnage can inflict massive bleeding damage with his Killing Spree special attacks.
The permanent cruelty and fury will not be lost if his killing spree wears out or is lost.
While in a Killing Spree, as long as the opponent is bleeding Carnage will have a blood frenzy and will continue to power gain.
Non-Robot tech champs bleed 2.05 seconds longer while Carnage is in a Killing Spree
Cons
Carnage needs to suffer bleeding damage in order to gain lunacy stacks and convert them into a Killing Spree buff
Opponents that are immune to bleeding can counter his Killing Spree if they take damage from his special attacks
Champions that can nullify buffs such as Doctor Voodoo, Morningstar, Dormammmu, etc can nullify Carnage's permanent buffs.
Mystic champions take 17% less bleeding damage from Carnage while in Killing Spree