UPDATE: A new Hotfix (v32.2.3) is now being released to address this issue. Please keep an eye on your App Store for this update to address the below issue.
We are currently experiencing an Error when Summoners view a Champion's Synergies while in the Champion Selection screen in Arenas and Duels. We are aware of this issue and are working on a Hotfix to address it. In the meantime, please avoid using the synergy menu to prevent this error and crash. We apologize for this inconvenience. Updates will be posted here:
https://forums.playcontestofchampions.com/en/discussion/293506/error-when-looking-at-synergies-from-champion-selection-screen
Just verifying that Domino is "working as intended"...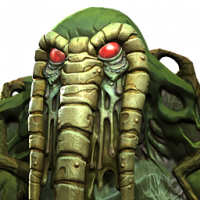 ADDIS0N
Posts: 900
★★★★
So, class advantage.
Never got hit.
Still died.
Blocked a lot of hits, because I'm not used to her move set quite yet, but... doesn't matter, because even when you evade you take degen damage. Blocking is actually better than using dexterity.
Is this how it's going to be from now on? Was this intentional?
If you don't have exactly the right champ ranked up high enough, you just die?
I'd love to get an official response from Kabam on this... something like, "Yes, if you don't have champ A, B or C ranked high enough, you're screwed. Even though our system is set up to be RNG and you literally could never get the champ you need... you're screwed."
Thanks.
This discussion has been closed.