As we continue to work to address ongoing issues regarding Parry and Evade, we will be extending the Week 4 Quest of the Summer of Pain and its Solo Objectives by 1 week to better allow you to complete this content. This will not result in next week's content being delayed.
Rogue has been bugged for months , doesn't shrug off some debuffs [Known Issue: Under Investigation]

World Eater
Posts: 2,265
★★★★
7/3/2018
iPhone 6s
iOS 11.4
Arena fight
Rogue has been bugged for months. In this fight she doesn't reduce the incinerate debuff. From what's I've tested, she shrugs off bleed, coldsnap and stuns, but does not reduce the length of incinerate, armor break & shock debuffs.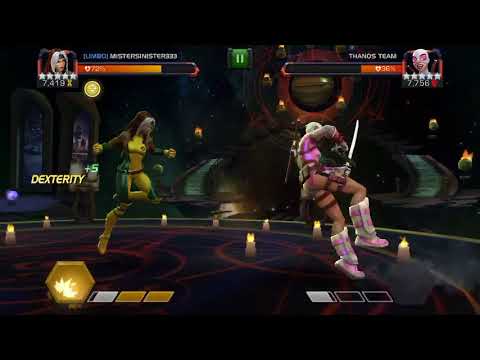 Edit: What about Enervate??? Is that a debuff?
Post edited by Kabam Zibiit on