Rewards that were unable to be claimed due to issues on November 8 are being sent out via in-game mail on November 15. Alliance War season rewards will be sent out on approximately November 20. Leaving your Alliance prior to this will result in missing out on your season rewards. General compensation for issues related to the game downtime are still being evaluated and will be sent at a later date.
Enough with this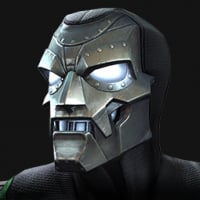 Enigma50
Posts: 45
★
If this isn't BS then IDK what is... Her sig ability definitely does NOT work as intended...
It says that opponent takes damage whenever his ability fails to trigger.
I can assure you GR and Stark died taking critical hits for absolutely no reason at all. IDK which abilities did not trigger while standing still