We are currently experiencing an issue causing a delay in delivery of Summoner Advancement, the Alliance Quest event, and other 3-Day X-Men use event. We are working to resolve this, but it will likely take a few days. We will ensure that these rewards are delivered to affected Alliances. Please do not change Alliances until your rewards are delivered.
Only 59 points in Mastery Bug??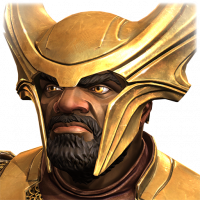 Tasty_Yum_Yums
Posts: 395
★★★
I'm level 60 but only have 59 points available for masteries. Anyone else having this glitch?