Tracking schedule of 4* OG Vision offer?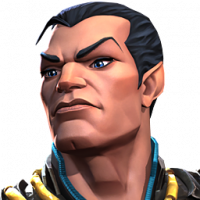 winterthur
Posts: 5,284
★★★★★
Unsure when a simple to use power control champ is coming along (the only one I have is Psylocke and still trying to understand the mechanic).
So, the manageable option looks like taking up the 4* OG Vision offer. I am at 3.2k units and hopefully can reach 4k by end Sep.
Here is a
thread
I found to compare OG Vision with Vison (AOU) which I also don't have.
Anyone tracking the past offers (4*) and can share the information?
'
Knowing
the nature of game RNG, I am 'confident' that once I buy the offer, I am going to pull the 4* AOU Vision.