Summoners, due to a technical issue, this week's series of Alliance Quests will be cancelled at 4pm PT. There will not be any Rewards for this series. The next series of Alliance Quests will start on April 18 at 12pm PT. We will be assessing the impact on Alliances and compensating accordingly, as well as returning Alliance Tickets.
SUGGESTION: Regarding Rocket's Scrapyard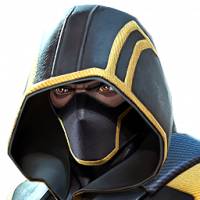 kconrad37
Posts: 125
★
The idea of this cute little zero energy map where we get to collect stuff in exchange for our scrap was nice to start with - seeing as a bunch of people were going to go for big ticket items - 4* crystal, Tier 4 Basic, Mastery cores - which are a large chunk of scrap, which means not many passes would be made. On the other hand, going for things like Tier 2 Catalyst Crystals is largely repetitive and quite tedious.

Maybe next time there's an event quest with this type of reward system, we could turn it into a store instead? I.E. with my 200k Scrap I can walk away with 5 Carb cores, and a Greater Ascendant Crystal in one shot (assuming my math is right) instead of running the quest 6 times.