Due to issues affecting Alliance Wars, Alliance War Season 36 will be postponed until August 19th, 2022 and the minimum number of Wars Summoners are required to participate in to qualify for rewards will be reduced to 4.

The currently active War will not count towards the Season.
Disappointed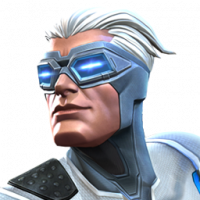 Ellwardy
Posts: 3
★
Personally I feel really let down and disappointed with the last few months. During this quarantine period it was a big opportunity for Kabam to cheer people up during these depressing times, they have not done that.

The latest update on the future of the game is really disappointed and didn't leave any kind of excitement in me.

This months event quest has been long, boring and tedious.

The fact that it's estimated we won't get cavalier difficulty for 3 months is ridiculous. 3 months of this boredom?

If I wasn't addicted to the game, I wouldn't bother playing it.

You need at least 300 units for team revives just to do anything in end game content, due to the difficulty.

I was really hoping for something exciting in the last post from Kabam regarding the future of the game, that is not the case.

Takes about 6 days to everything in even quests, which leaves the rest of the month to grind just to get the units for end game content.

Boring.

I want more fun, quick and easy rewards, challenging quests but not if they require team revives and 300 units.