We are currently experiencing an issue causing a delay in delivery of Summoner Advancement, the Alliance Quest event, and other 3-Day X-Men use event. We are working to resolve this, but it will likely take a few days. We will ensure that these rewards are delivered to affected Alliances. Please do not change Alliances until your rewards are delivered.
How many BGs in your alliance failed to clear due to maintenance?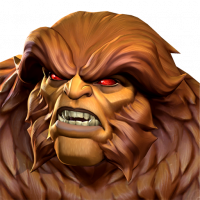 TyEdge
Posts: 387
★★
Just wondering where our alliance stands. Apparently nothing is going to be done about it, which seems odd given that we spent resources on tickets, lost rewards for completion and exploration, lost peak milestones, and may lose rank rewards.

Prestige can adjust for 1, 2, or 3 failed clears, I want to know where everyone ended up. Seems like a good discussion to have about how customers are appreciated in the lead up to July 4.