Love Is A Battlerealm 4 Dr. Doom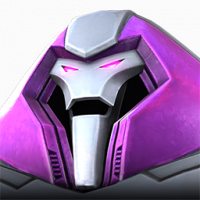 LifesGambit
Posts: 13
★
Note 10+
Android 10 UI 2.5
100mb wifi (suddenlink)
Sprint
Dr. Doom 5* R5 sig 95

The "Hard Head" node in Love Is A Battlerealm 4 is having some wierd interaction with Nick Furys Sp3. The stun from the Sp3 is supposed to be passive, ie enemies and nodes can't shrug it off. Nick Furys shock conversion with heavy works similarly in that it too is a passive stun. The heavy stun is working fine, but not the Sp3 stun. I have come out of several Sp3 animations to immediately attack the enemy just to get a combo in the grill and a Sp3 that kills me. Please take a look at this interaction.