Due to an issue with Alliance War Defense Tactic, we will be ending this Alliance War Season effective immediately. This current War will not count towards your Alliance War Season Score. War Season eligibility rewards will be reduced to 2 Wars in the Season.

We understand that this is not a perfect solution, but without the ability to remove or freeze the War Rating quick enough, the rest of our Alliance War season would be compromised.

This war will remain active, and in-game, you will still see the season until tomorrow. After we end the season tomorrow, we will be taking some time to collect data and remove the changes to the Alliance War Season score. Once that is complete, we will be able to send out Alliance War Season rewards.

We apologize for the inconvenience.
Is 5* Ronan worth a generic awakening gem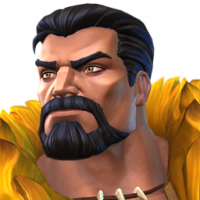 bamagiantfan
Posts: 15
★
Firstly, I have 2 generic gems. I open the Science and mystic duel class to target Wasp and Sorcerer Supreme, so I probably would not dupe my umawakened Ronan any time soon. Plus I feel like he would help me clear content that otherwise I can't get through(i.e act 7.1 unlimited power path, also gwenperion boss) and I have awakening gems of every other class except Tech, but the only champ I do not have awakened as a tech that I want is guardian who I have also thought about awakening.
Post edited by Kabam Habanero on