Please note that when we enable the 1 Loyalty Cost for Revives in Alliance Wars for Season 34, they will not be visible from the screen that appears when you choose to Revive or Heal a Champion from the Fight Screen.

You will be able to purchase Revives from the Loyalty tab in the Store Menu.
Cav Skill Monthly EQ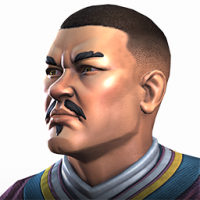 KindaGomans3
Posts: 174
★
This is arguably the most difficult cav quest because there are so limited counters. It's get to a point where it's really frustrating to do because it's no niche, for science u literally need debuffs to fall off that's it theres no real pre requisites. There are so many champs that counter evade but not per the conditions of the node u can't reduce the ability accuracy or anything like that and it's harder to get sps of because of mixer, and to the point why is the mixer node even there non of the other classes have a real draw back, for mutant you get a bleed that's reduced so it's just free healing and the node even accounts for immunities. For the other class types the conditions are lower, and if I wanted to use different champs I can't because it's mixer.

Please get rid of mixer and node in cav it was poorly designed.