Why is nobody talking about how much worse the gameplay issues are since the update?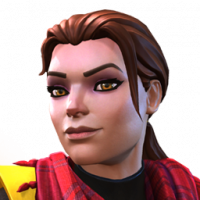 YsF
Posts: 107
★★
The block/parry/dex issues have increased and now there are even lag issues coming every now and then. Before update I could play the game perfectly with little to no lag on my iPad, but now it lags significantly. Similar performance decrement on my Oneplus 7T. While we've all been patiently waiting for a fix, it makes no sense to me to be experiencing even more issues. Among all this, they also go ahead with one of the hardest SoP bosses yet which really require very accurate block/parry/dex. While I have done the fight with 1/2 revives, it wasn't pleasant at all.

Everyone can go ahead and disagree with me, but I really needed to vent about all the issues going on.
Post edited by Kabam Zibiit on