Chart: MCOC Top 50 Champions Rank Totals By Class (6-Star only)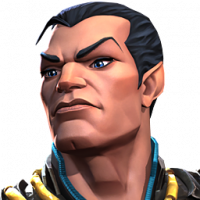 zaspacer
Posts: 98
★
Here is a Chart for the Top 50 Champions Rank Totals By Class (6-Star only).
It focuses on how many Champions of each Class are in the Top 50 Champions, as well as at what specific Ranks each Class shows up. The x-axis is the progressive tally for each Rank spot from 0 to 50 (0 is blank). The y-axis is Total number of Champions for each Class.
This data was pulled from Kingslayer MCOC's August 8th youtube video "MCOC All 200 Champions Ranked! | Best Characters In MCOC | Marvel Contest Of Champions". This is just his ranking which could be different than yours. This ranking also does not include this month's buff for Venom Pool and King Groot.