**UPDATE**
We are currently working to fix a known issue regarding Alliance Prestige. With the introduction of Relics, Summoner Prestige is now the average PI of your Top 5 Champions and the average PI of your Top 5 Relics (regardless of which Champion they are attached to) combined.

Today we pushed a fix that will allow for proper reward calculations in Alliance Quests. However, the display for Alliance Prestige will not be accurate and does not include Relic Prestige. This is a display issue only.

Extended 8hr maintenance, poor form indeed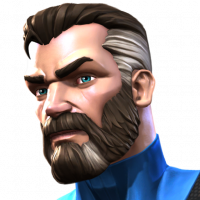 Scud77
Posts: 86
★
I'm trying to understand how maintenance needs to increase from 2hrs to 8hrs, 2hrs I can plan for, 8hrs requires no plan at all as I'll not be able to login, is there perhaps a better way to go about maintenance maybe have it on a day that doesn't matter, perhaps have a day set aside that no events are running to perform maintenance, and 30min timers are nice, but AQ once started requires a set amount of time to run its course, explored or not...I think there could be a better way to accommodate maintenance while having less impact on the community within the target window of time for maintenance to be run...
It is indeed understood that maintenance is needed, but could we get a solution to this disadvantage?
This discussion has been closed.