UPDATE: A new Hotfix (v32.2.3) is now being released to address this issue. Please keep an eye on your App Store for this update to address the below issue.
We are currently experiencing an Error when Summoners view a Champion's Synergies while in the Champion Selection screen in Arenas and Duels. We are aware of this issue and are working on a Hotfix to address it. In the meantime, please avoid using the synergy menu to prevent this error and crash. We apologize for this inconvenience. Updates will be posted here:
https://forums.playcontestofchampions.com/en/discussion/293506/error-when-looking-at-synergies-from-champion-selection-screen
How was this a tie?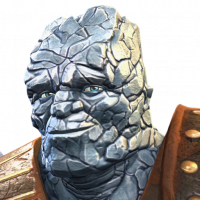 RawwryD
Posts: 25
★
I thought the whole point of defender rating was to settle ties. And since our rating was higher that means we should have won right? Even if we didn't I can't believe a tie means only Kabam wins. We both drop points and no one gets winner rewards? Come on. Please explain this to me.
Post edited by Kabam Vydious on