Unduped iceman nerf!!!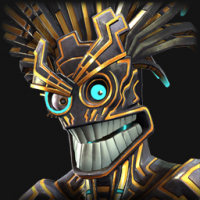 TruckerDDD
Posts: 24
Has anyone else used a unduped iceman since the extended maintanence? I have a unduped 4* 4/40 iceman I use for arena and everyday in aq maps 3 and 4 but after this maintenance his I've armor doesn't come back after you lose it just once -_-* I'm extremely pissed off because now I need to bring another champ to 4/40 to replace him but if I would've known they were gonna do this I never would've ranked him in the first place! Had this happened to anyone else or is that legitimately what they did? Cause if that's the case for everyone there's no way in hell im sticking with this game and kabam can take that loss on how much they make off of me which is quite a bit considering I've been working to build my profile to competitive standards -_-*
This discussion has been closed.