Battlegrounds Season 2 Begins October 17th!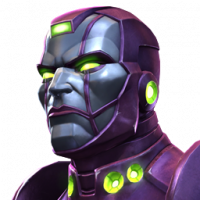 MCOC Team
Posts: 412
Administrator∙Moderator ›
Hello Summoners!
During our first Battleground season, we listened to Summoner feedback and made adjustments for Season 2 to address major feedback. Here is what's changing in Season 2!
Intention
We wanted to address 2 main themes from player feedback:
The Rewards in the Victory Track, Gladiators' Circuit and Events did not feel balanced

Battlegrounds is a competitive mode, so players should feel most rewarded being the best; the initial reward structure did not reflect this

Our initial tuning of Battlegrounds required a lot of activity which made the rewards feel less impactful
Season 2 Dates
Start
End
Changes
Updates to Alliance & Solo Event
Players will be able to make progress in the events using PvE Energy
Elders Marks have been retuned and will be used to accelerate progress towards milestones in these events
By giving players the ability to use Quest energy to make progress in Solo and Alliance events, we needed to reassess the role of Elder's Marks. We've made them a way to accelerate your progress, but not the only way to progress. However, it's going to cost more Marks, but for a significant acceleration.
Elder's Marks
Elder's Marks storage capacity is increasing from 4,000 to 9,000
Elder's Marks entry cost

Increase cost from 15 → 90

Elder's Marks Unit cost

135 Units = 315 Elder's Marks
There will no longer be large bundles of Elder's Marks for purchase
Players will receive additional Elder's Marks based on their remaining balance of Elder's Marks against the new conversion rates
Conversion rate will be 2.625x
Alliance Event Objective Points
Energy:

Select a #villain Champion during Draft Phase - 20
Assign a #offensive burst Champion as a Defender in Battlegrounds - 40
Assign a #defense utility Champion as an Attacker in Battlegrounds - 40
Matches Won - 750
Matches Complete - 375

Elder's Marks:

Select a #villain Champion during Draft Phase - 120
Assign a #offensive burst Champion as a Defender in Battlegrounds - 240
Assign a #defense utility Champion as an Attacker in Battlegrounds - 240
Matches Won - 4500
Matches Complete - 2250
Note*

Points earned for Unit spend is the same for Elder's Marks as it is for using Energy
Elder's Marks allow players to reduce the amount of matches required to hit Milestones, but the value is the same in terms of entry cost
Alliance Event Milestones
Alliance Event Ranked Rewards
(click to enlarge)
Solo Event Objective Points
Elder's Marks:

Matches Won - 4500
Matches Complete - 2250
Solo Event Milestones
Solo Event Ranked Rewards
(click to enlarge)
Updates to Victory Track
Added more Trophy Tokens in the Victory Track and made it less back-loaded to higher ranks
Even distribution of Elder's Marks throughout
Updates to Gladiators' Circuit
Greatly increased the amount of Trophy Tokens earned from ranking on the Gladiators' Circuit
In combination with the decreased costs in the BG store, amounts to much higher value than previous season
Season 2 Buffs