Summoners, earlier today a notification for a Guardians of the Galaxy gift was delivered to some Summoners. This was done by accident, and we apologize for any confusion this may have caused.
T4B shouldnt even be in Greater Gifting Crystal...in 2017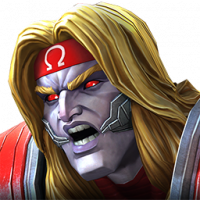 ContestOfNoobs
Posts: 1,391
★★★★
These crystals are so just like last years cryals, most of them contain t4b,

the ratio is very bad, open 10 and most of them was t4b when u compare them to like last years gg crystals

and also seen seatin open 20 of them and most of his pulls have been low ratio 4* shards and mostly t4b shards.