Due to an issue with Alliance War Defense Tactic, we will be ending this Alliance War Season effective immediately. This current War will not count towards your Alliance War Season Score. War Season eligibility rewards will be reduced to 2 Wars in the Season.

We understand that this is not a perfect solution, but without the ability to remove or freeze the War Rating quick enough, the rest of our Alliance War season would be compromised.

This war will remain active, and in-game, you will still see the season until tomorrow. After we end the season tomorrow, we will be taking some time to collect data and remove the changes to the Alliance War Season score. Once that is complete, we will be able to send out Alliance War Season rewards.

We apologize for the inconvenience.
What can be change with the useless 5* champs.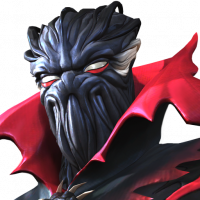 Vossler77
Posts: 683
★★
Having all the 4* god tier champs already and mostly getting some low tier 5* champs, I would like to propose a way we can either trade in those 5* that will NEVER be ranked up for some rank up items or have the ability to sell 3 or more as a package to get either some shards back or some tier 1 alpha. Anything is better that having Falcon. Ant-man etc etc. I will not invest time and ressources in those champs. They just sit there. Looking out the window wondering why. Well they got no use for them. Except grinding arena for a 4* i probably already have. So.... yeah its kinda ****. Find a way to get something from them. Would be appreciated from alot of players.