Send Help: Blade OP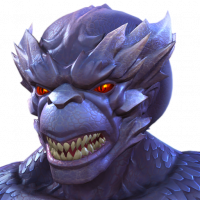 JamiePud
Posts: 7
My favorite part about this game? It definitely has to be spending countless hours, resources, and a lot of money to obtain 5* champs. Ranking them up to r4 and using them as an AW boss is the absolute best - especially if a 4/55 or 5/65 Blade exists in the game. It warms my soul watching him one shot our AW bosses. Might as well not even place a boss, smh.

If Kabam cannot understand that Blade is in fact overpowered, I've lost all hope in them. Send hate mail to me, I'd love to ignore everyone's plea's for not nerfing him. If you don't think he should be, you're fooling yourself. Don't give me the, "he takes skill to master". If you have one thumb and the ability to look at a screen- you can win with him.
This discussion has been closed.