QUICKSILVER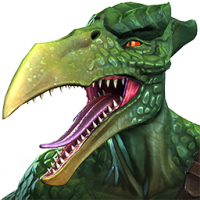 Cosmos_2002
Posts: 137
★
Quicksilver

High critical rate
Medium critical damage.
Low block proficiency.
Low health.
High base attack.

Shrug off non damaging debuffs 65% faster.

Dashing towards the opponent:
All incoming attacks MISS
Dash attacks deal upto 180% incresed attack based on stored power.
If you intercept your opponent using a special attack, the entire special gets the attack bonus.
Opponent cannot evade these attacks.

Special attacks:Sonic Boom
60% to stun for 2.5 seconds on SP1
80% chance on SP2
100% chance on SP3

When attacked
Upto 15% chance to auto block based on stored power. Doesn't trigger parry.

When attacked by a special attack
Flat +66% chance to MISS based on stored power.

SIGNATURE ABILITY

Sonic Boom(Special Attacks) inflicts a 7 second concussion, reducing enemy ability accuracy by 75%.
Concussion can activate even if the opponent's blocking.
Flat+24% to evade special attacks as long as the opponent has a concussion.
Opponents under a concussion have upto 81% reduced power gain based on how long a concussion has been active, reaching the maximum bonus after 21 seconds.

Synergies
15% increased power gain while opponent has a concussion.
Special attacks have a 60% to ignore evade.
Gain +30% attack rating on dash attacks.